make
the move.
meet PARGO

Thoughtfully designed premium insulated drinkware,
built to take you anywhere and everywhere.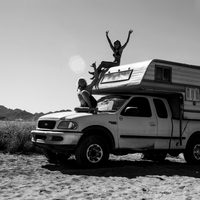 founders story
Project PARGO was born on the road, in the back of a camper where the simple things matter. Having spent years living in some of the world's most remote and poverty-stricken villages. We have learned the reality, clean water is life, and unfortunately, not everybody's got it.

The roar power and beauty of the ocean inspires us to take trips deep off the beaten track, we aspire to get to know the locals and how they live life on every adventure we're on. You'll find us up for the early (coffee in hand), chasing swells, at the top of a mountain or enjoying icy cold beers' after a hard day at it.
HYDRATION STATIONS
With the thirst for adventure deep within,
our premium insulated vessels will get you to the top of any climb. Keeping you hydrated day in day out.
what is PARGO?
PARGO; Spanish for Red Snapper, well known around the world as one of the tastiest! One day we got the invite to spearfish with the locals in a tiny village on the coast of El Salvador, soon after we speared one hell of a PARGO deep down in the reef. This thing was big enough to feed the village, so that's what we did.
At this moment, full of fish we noticed none of the locals we ate with drank any water, not because they didn't want too, because the local water makes them too sick to live and the bottled water is too expensive for many to buy.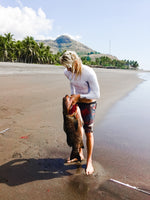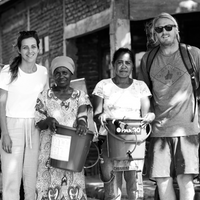 giving
This moment of realisation, made us ask, how we could get people at home to help these amazing humans and countless others we had met to get a chance at a better future. That's why most importantly every PARGO sold helps a person in need gain access to clean water.
hey water, meet hydrant.
Water alone doesn't hydrate you as fast or as long as drinks with the right balance of electrolytes and a little bit of (but not too much) sugar.

Hydrant is a powder hydration mix, optimized to hydrate you rapidly when mixed in water. With less sugar and more electrolytes than traditional carbohydrate-laden sports drinks, you'll get a lightly flavored drink by adding Hydrant to your water.

hydrate with electrolytes

made with real fruit juice powder

no synthetic colors, and no artificial sweeteners

no stevia
frequently asked questions
Project PARGO
What is Project PARGO?
+
We design and build tough, functional and stylish insulated drinkware that keeps your beverages SERIOUSLY Hot or Cold for Hours. With every product, Project PARGO will provide a person in need access to clean water for 5+ years.
How do we give?
+
Every time you purchase a product we take a portion of the money spent and put it aside. When we have accumulated enough sales to buy a sufficient amount of water filters viable to arrange a water giving trip overseas, we go ahead & purchase the filters from Waves for Water. We Project PARGO will travel to remote poverty-stricken parts of the world, implement and teach this incredibly simple and effective filtration solution.
Where does Project PARGO help?
+
Our first water giving trip is located in Indonesia in September 2019. Plans for water trips are global and we will update you as they unfold.
Where can I buy Project PARGO products?
+
All Project PARGO products are available online, as well as independent retailers around Australia.
Care
How do I care for my bottle/cup?
+
If your bottle/cup is looking a bit dirty inside or you just want to give it a bit more loving, the best method of safely cleaning your bottles/cups is to make a mixture of baking soda and hot water (or white vinegar and water) and soak it all night. The next day give the bottle/cup a scrub around with a long-handled bottle brush and rinse thoroughly. All those stains should be gone.
Normally just some warm natural soapy water with a scrub with a bottle brush and a good rinse will do just fine ;)
Can I put my PARGO products in the dishwasher?
+
We have designed all our products to be easy to use and easy to clean. The dishwashers high heat and chemicals in the detergent can damage or leave splotchy marks on the special powder-coating, so we say please just hand wash only.
Can I freeze my PARGO?
+
Although stainless steel is safe to freeze we don't advise you to do this with contents inside as once liquids freeze they will expand and can buckle or bulge the vessels. If you were to do this the lid would need to be removed. NOTE Damage through freezing is not covered under the Project PARGO warranty.
Is my bottle/cup rusty?
+
All of our products are manufactured with #304 18/8 food-grade stainless steel which is a highly rust resistant metal. More likely your bottle or cup is just stained.
Stains from liquids and food can make the surface of the metal look rust-like in colour.
If bottles and cups are not cleaned regularly with soapy water, they will become stained. Depending on the degree of colour, this staining can be reversed using the methods described in FAQ how do I clean my bottle/cup?
My bottle is leaking?
+
All our insulated bottles are 100% leak proof. So if your finding that your bottle is leaking for some reason firstly please make sure you have tightened the lid properly, we have an ergonomically designed lid base for easy opening and closing, if this hasn't helped check the silicon seal is in place and up nice and snug in the crevice of the lid, if you can see it has slipped down at all simply use the back end of a teaspoon to push it back into place.
I think my product is faulty. What should I do?
+
All manufacturing faults are covered with our PARGO Warranty. 
If you feel your product has a manufacturing default, please return your item to the retailer where you bought the product. 
If you purchased online, please contact help@projectpargo.com and send us a photo and detailed description of the default.
Any damage in a result from wear and tear, mishandling or dropping your product will not be covered by Project PARGO
If you are unsure if your damaged item is covered by warranty, please send us photos and a detailed description of the default to help@projectpargo.com and we will assess on a case by case basis.
For more information, please check our Warranty Policy and our Returns Policy.
How can I tell if my products are faulty?
+
On the slight occasion that there is an issue with the vacuum sealed insulation you can check this by filling your vessel with boiling water and if the outside becomes hot to touch then there is a fault internally and we will be happy to arrange a replacement for you. Please email hello@projectpargo.com with details including proof of purchase and photos.
Product Design
Why do we use high-quality stainless steel over Aluminum?
+
Stainless Steel is a food safe material only if the steel content is high enough, SS can be used for food and drinks without a lining. 
Aluminum should NOT be used without an internal lining, this is because bacteria harbors in the crevices of the material and it is not deemed food-safe. 
Internal linings are made from plastics and will, therefore, leach toxic chemicals into your water. These products cannot be labeled BPA-free. They are generally much cheaper and far less quality.
All Project PARGO products use 18/8 food grade stainless steel and are BPA Free
Is my PARGO recyclable?
+
Although we hope you have and use our products for a lifetime we understand that you might not, so if you do choose to move on, of course, our products can be recycled. 
Stainless steel vessels can be put with the tin/metal items, the lids can be recycled with other plastics. For the silicon seals, you may need to check as recycling practices vary from Australian state to Australian state and from country to country. Please check with your local council for specific recycling practices. 
Is my PARGO BPA free?
+
Absolutely! All of our products are made from premium BPA free materials.Vessels are made from 18/8 Stainless steel
Polypropylene 5 is used for other parts, this is a hard plastic that is certified BPA freeTritan is used for the shatterproof press down lids, this is a nontoxic heat resistant material.
What are the bottles and cups made from?
+
All of our premium insulated drinkware is made from pro grade 18/8 stainless steel, electropolished to prevent flavours from staining and lingering in your product. We designed the PARGO's to be super easy & quick to clean. They are the highest quality on the market and completely free from toxins.
Our cup lids are shatterproof and made from crystal clear triton, a toxic-free material.
Our bottle lids are made from BPA free PU and have a TPU handle.
Where is my PARGO made?
+
All Project PARGO products are designed in Queensland, Australia, manufacturing takes place in China.
Wholesale
How do I become a stockist or retailer of Project PARGO products?
+
If you have a retail shop or online store that you think your customers would like our products please let us know we love connecting with more people spreading the word that everybody deserves clean water. Please email sales@projectpargo.com and tell us about yourself or your business.
Do you have a wholesale price list?
+
We sure do! We'd love for you to stock our products and changes lives with us.
Do you co-brand your products?
+
We would love for you to choose our products for your next corporate event, or even fill the hole on the corporate gifting your company has planned.
All our giving is trackable & can provide an impact report based on your event or gifting.
Please get in touch with us at sales@projectpargo.com